Welcome to Leto's!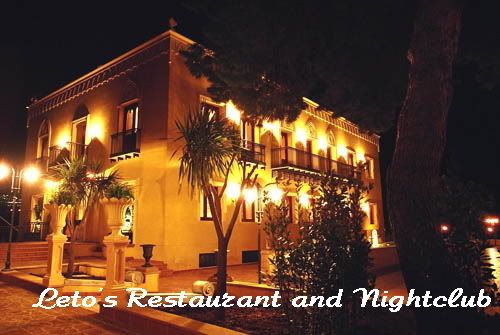 Welcome to Leto's, a popular and fashionable restaurant and nightclub on the fringes of Central Park in New York City. Established in 2005 by young up-and-comer Jared Leto, Leto's has become one of the hottest spots in New York City's nightlife.

Leto's features a four-star formal restaurant on the ground floor, with a lively nightclub on the second floor. The basement holds a secret strip club, its existence spread by word-of-mouth and its membership exclusive. Both the nightclub and the strip club hold fully-licensed and knowledgeable bartenders, with every drink imaginable at their fingertips. Plans for an attached luxury hotel are underway.

Characters Needed:
Members of My Chemical Romance (minus Frank Iero, Mikey Way, and Bob Bryar)
Members of The Used (minus Bert McCracken and Quinn Allman)
Members of 30 Seconds to Mars (minus Jared, Shannon, and Tomo)
Members of The Academy Is...(minus William Beckett)
Members of From First to Last (minus Sonny Moore)
Members of Panic! At the Disco (minus Brendon Urie)
Members of Avenged Sevenfold (all of them!)
...and pretty much anyone else you can think of. We are also accepting applications from OMCs!

Interested? Click the picture above or click here for more information!